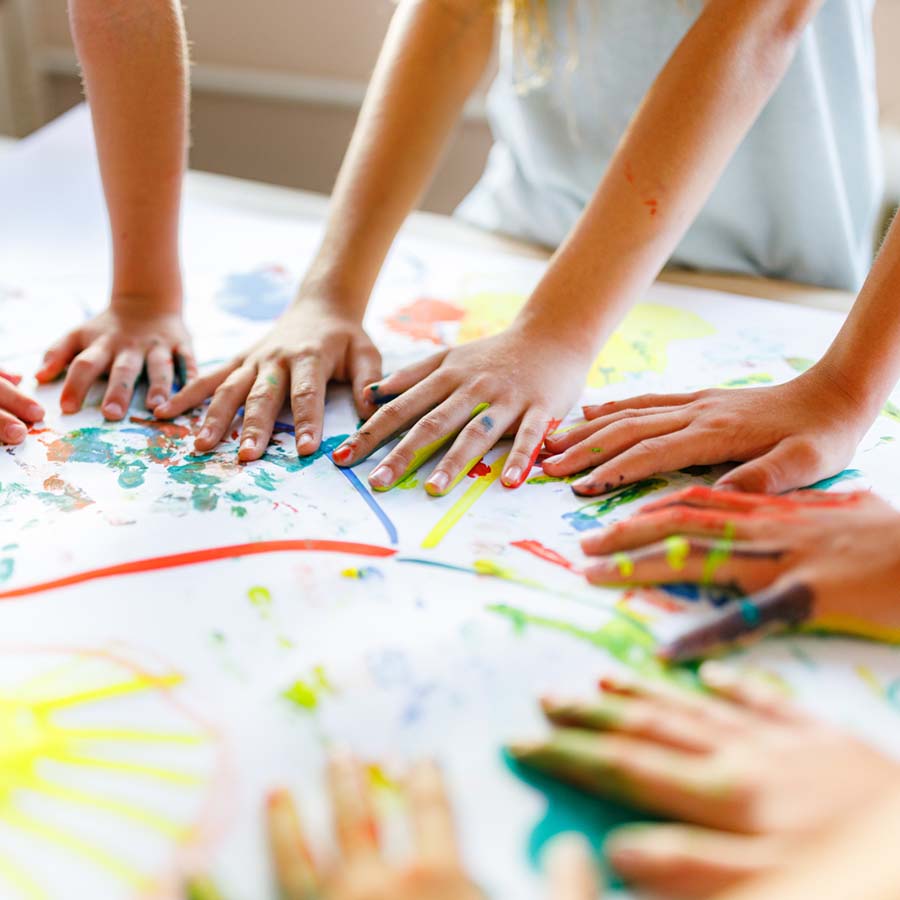 Reasons to Enroll in our Preschool Program
by Prescolaire Early Learning Acadmeny | May 17, 2022
Preschool is a crucial learning stage that plays an important role in the comprehensive development of children, a prerequisite for them to prepare for the first years of primary school. The Prescolaire Early Learning Academy offers one of the best preschool programs for parents who want to provide the best environment for their children to develop comprehensively in knowledge, personality, and spirit for the future.

Prescolaire Early Learning Academy's preschool program is truly a pathway to learning for preschool children to gain confidence, creativity, and life-long thinking skills.

An internationally-certified preschool program
At Prescolaires, children can experience international learning programs (IPC, IB, CIE) from countries with advanced education such as the US, UK, France, Australia, Canada, Singapore...
Besides, Prescolaire also teaches according to advanced and modern educational methods that incorporate development in science, technology, and mathematics fundamentals. Currently, we offer to learn modules that can prepare your child well for learning in the digital age. Here, children not only learn cultural subjects but also practice some necessary skills such as communication, teamwork, and presentation through subjects such as:
Robotics and coding
Digital journaling
Interactive technology utilization
High-frequency sight words review
Hands-on, project-based investigations
Multilingual environment
Creative art experiences, music, and movements
Purposeful, productive play experiences with intentional learning outcomes
Activities in Prescolaire's preschool program
In addition to learning, at the Prescolaire Early Learning Academy, children also participate in many diverse, useful, and interesting extracurricular activities. Summer programs and talent clubs such as Music, Fine Arts, Handmade, Dancesport, Chess... are among the exciting activities our preschool program has to offer, helping children hone their skills, perception, and understand more about the world around them, increasing their independence, problem-solving, empathy, and teamwork.
In addition, our educational method of "learning through playing - playing through learning" focuses on the experience and will stimulate children's interest. These activities will help them explore, discover, and develop their talents and strengths.

Experienced teachers and staff
At Prescolaire, teachers are the ones who lay the first foundation for a child's growth. Our passionate teachers and supporting staff will help children build a tremendous intellectual foundation as well as a great personality. Our team of native teachers has solid expertise, handles all kinds of classroom situations well, and has modern and attractive teaching methods.
Prescolaire's teachers will help your child develop comprehensively both physically and mentally with dedication and solid professional knowledge. Their engaging teaching method will also promote creativity and a passion for discovery in every child.

Coming to Prescolaire's preschool program, children will have a chance to develop independence and control their own behaviors. They will be encouraged to take the initiative and assert themselves in socially acceptable ways as they learn to express their ideas and understand others more effectively. Through the curriculum of vast vocabulary, complex phrases, and helpful sentences, children will learn communication and collaboration while being engaged in a dynamic program full of exploration and discovery.
If you are looking to enroll your child in a preschool program with modern, holistic, and interactive education approaches, visit our preschool program's page and sign up today
RECENT POSTS
Helping Your Child Deal with Back to School Uncertainty
After school programs are traditionally where students go when school is done for the day, but their parents are not yet home
Read More
5 Common Childhood Fears and How to Handle Them
Your preschooler is just getting to know her world. She spends a lot of time scanning, watching, listening and generally
Read More